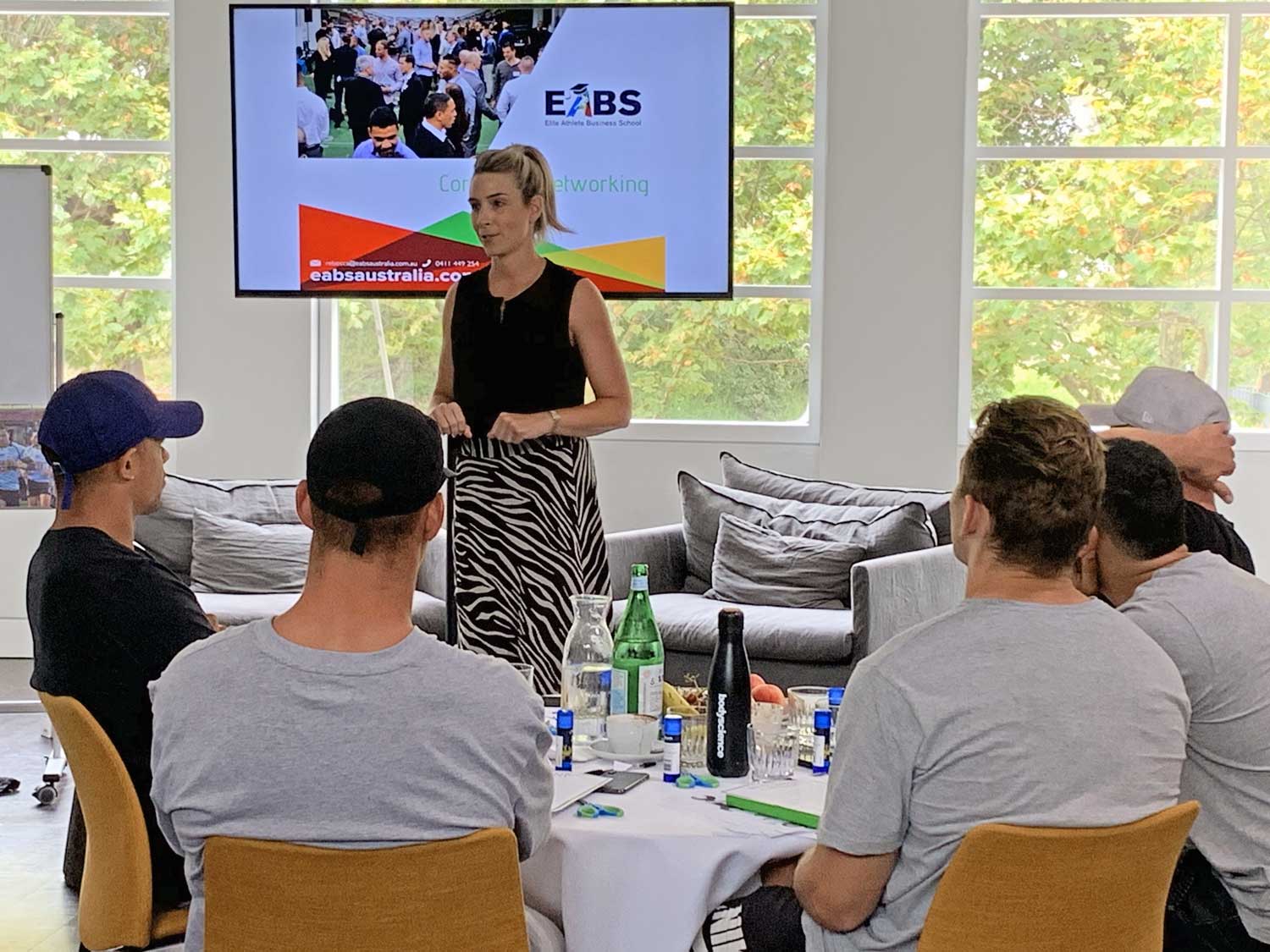 Family
The Elite Athlete Business School (EABS) family is here to support, encourage and be a lifelong mentor for every one of our athletes who become part of our programs. Just like a family. Camaraderie off the field, bond and lifelong friendships and support network.
Fun
Enjoy the journey. Live out their strengths, passion and authenticity. Learning from real people and not out of a textbook. Share experiences and share a laugh.
Make a difference
Helping athletes find their identity off the field and be proud of the unique qualities they bring. Grow in confidence and transfer the skills they already know and do in their sport to the business world. Transition smoothly into life after sport. Take the overwhelm away from retirement.
Empower
To take the next steps. To believe in their ability. Confidence in knowing where to find help before making the big decisions. To learn from others mistakes and reach out to their network. To understand they're not alone.
Integrity
Practice what we preach. Live and breathe what we preach. Transparency and honesty in all that we do and what we teach in our program. We use guest presenters who are experts in their field to lecture on the topics we are not experts in.